Hukamnama –  Sikh Daily Hymn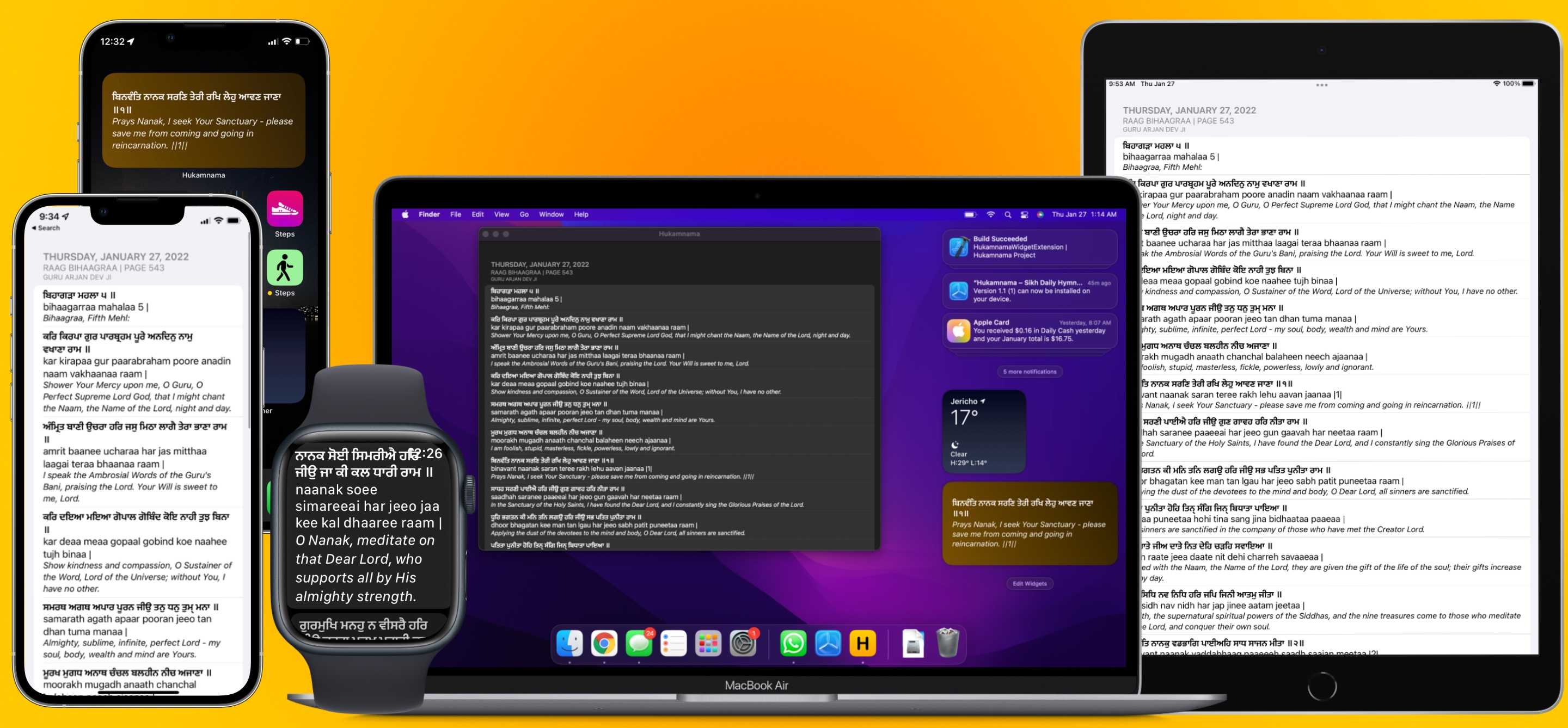 Download on the App Store
The "Hukamnama – Sikh Daily Hymn" is a simple, lightweight app to read the Daily Hukamnama from the Golden Temple for iPhone, iPad, Apple Watch and Mac.
A Hukamnama refers to a hymn from the Guru Granth Sahib which is given as an order to Sikhs or a historical order given by one of the Gurus of Sikhism.
Nowadays, after the period of living gurus, The Hukumnama refers to a hymn from a randomly selected left hand side page from the Guru Granth Sahib on a daily basis in the morning. This is seen as the order of God for that particular day. The Hukamnama is distributed and then read aloud in Gurdwaras throughout the world.
Hukamnama, is a compound of two words hukam, meaning command or order, and namah, meaning statement.
Download the app: Hukamnama
For support: Please message me on LinkedIn Privacy Policy